DO YOU WANT TO SPEAK ENGLISH FLUENTLY?
These 7 Common Errors Make It Virtually Impossible To Learn English Fast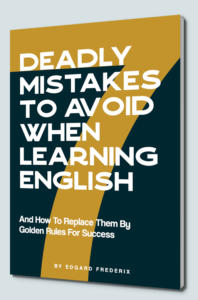 Finally read what's stopping you from speaking English like a native speaker.
How to stop wasting your time, learning in an inefficient way.

Why so many people struggle with English and give up.

How to select a language course that really works well.

Fill in your data and we'll email you the report right away.
By filling out this form, you agree to our GDPR compliant privacy policy.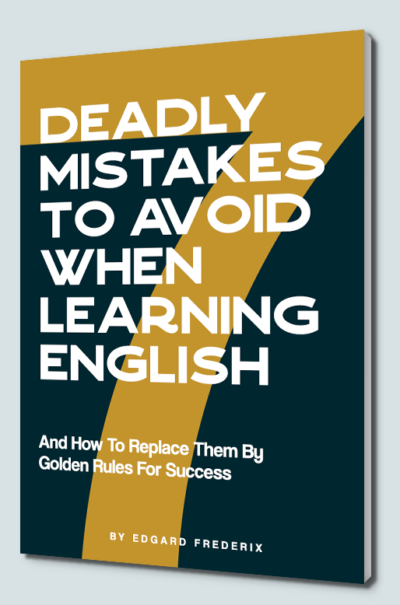 Who is the author of this revealing report?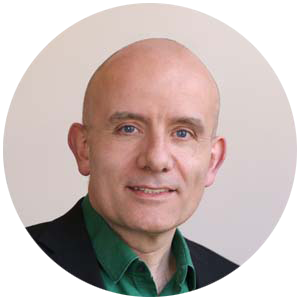 Edgard Frederix

Professional Language Training Consultant since 1994.

General Director of the renowned 'English Academy'.

Organised and assessed thousands of language courses.

Worked with every kind of student, level and approach.

Author and supervisor of the blog 'The Language Learner'.

His client satisfaction score is 92%. (Independent Qfor audit.)
'7 Deadly Mistakes To Avoid When Learning English'
In this exclusive 17-page report is revealed:
The main reasons why most people struggle when learning a new language and ultimately give up.

Why you should not believe those who tell you that you don't progress because you have no talent for it.

The honest truth about why learning a language should not be difficult, unpleasant and boring.
Get Instant Access To This Revealing Free Report Now.
Simply fill in your details and get this report sent straight to your inbox. No strings attached.
Who Is This Report For?
Have you been trying to learn English for a long time without success, not reaching the true fluency you so eagerly want to attain?

Are you aware that English is the leading communication tool worldwide, and that it will continue to be so, more than ever?

Do you want to enhance your career opportunities, knowing very well that globalised business requires functional English?

Are you a student, dreaming of an international university degree abroad, for which an official certificate of English is required?

Are you a language nut like me, who enjoys the pleasure of mastering a new language and would love to find out how to do that?

Are you interesting in finding a more efficient and pleasant shortcut to learn English, instead of the long slow path you are taking now?
If you answered 'yes' to any of the above descriptions, the information in this condensed report will forever change your views on learning a language.
Is improving your English a real struggle for you, as it is for so many others?


My vocation is to change that!
So, this is what you will get.
The report is written in a clear and non-academic language, which is easy to read. Thanks to subsections and outlines, you can pinpoint the core elements right away.
I compiled my expertise in 7 main pain points, deadly mistakes most language students make, that are a huge hindrance to making rapid progress in another language.
For each pain point, I offer a clear and practical solution, which I call 'a golden rule'. These transformative guidelines allow you to develop your language skills fast.
I recommend digesting every of those 7 points separately. Each one of them gives you a new perspective on how to learn. The text is very concise, only 17 pages long.
One last word of advice.
It is never too late to start learning another language. Everybody who says 'they are too old' are merely looking for an excuse to do nothing.
In the end, you need only two things to learn a language efficiently: the desire to succeed at it and the knowledge how to do it in an efficient and pleasant way.
Thanks for reading this page.
But if you read my free report, you will be thanking me.

The report comes as a downloadable PDF, directly into your mailbox.
Copyright Edgard Frederix – English Academy | Contact email: info@englishacademy.be
By submitting your information, you agree to the English Academy GDPR- compliant privacy policy and understand that we will use your information for the primary purpose of informing you on how to develop your language skills and of marketing our services. You can always unsubscribe with one simple click and we never share your information with a third party.
The report '7 Deadly Mistakes When Learning English' is general advice only. It has been prepared without considering your personal objectives or needs. Before acting on this advice you should consider the appropriateness of the advice, having regard to your own situation. The valuable report is made freely available by the author and cannot be sold by anybody else. Its content cannot be copied and redistributed without any prior consent of the author.
© 2021 English Academy. All Rights Reserved